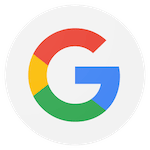 Lynnae hits 1 year today with LEGACY. The adventure she is having becoming a great martial artist is amazing the instructors teach not only her but the rest of the kids all ages RESPECT INTEGRITY GREAT SPORTSMANSHIP the instructors are amazing with these kids I'm glad to be a part of this LEGACY FAMILY.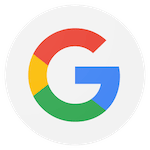 This place has taught my daughter self discipline and coordination. The teacher has the students best intrest at mind. All the instructors are great with the kids. My daughter loves this place.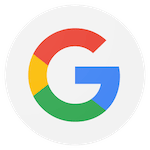 Legacy Martial Arts is the best studio around if you want to become the best martial artist you can be. All the instructors teach you to the best of their ability and are so passionate about helping their students. They not only teach the proper techniques of tae kwan do, but also values such as courtesy, respect, perseverance, and self-confidence to their students. I do their traditional, hyper fight club, and trick school classes and am challenged every single class to achieve my best. I've been training with Legacy since 2013 and it's honestly one of the best decisions I've ever made. I'm currently a 1st degree black belt and receiving my black belt is my proudest achievement. I've also been competing the past 5 years and have achieved state and district titles with the help of Mr. Gregory, Ms. Rosales, Ms. Hess, and Mr. Ortiz. My next goal is to earn a World Title and my second degree black belt and I know they will help me in achieving these goals. Their dedication to their students is definitely amazing! I love training here and would not trade my experiences here for anywhere else.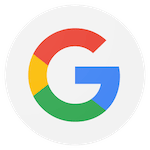 Nowadays kids lack Integrity, honesty, courtesy, honor and most importantly, ResPect. Not only kids but also adults.
Legacy Martial arts re-inforces these values into their kids and I couldn't be happier. My son started when he was 4 years old and now he's 6 who knows how to respect his elders. "Yes, Ma'am; No, Ma'am" "Yes, Sir; No, Sir" Not only do they teach the kids to respect their seniors and juniors in class but also outside of class, respect for family, friends, teachers, elders, strangers. These values would get you a long, long way. Legacy Martial arts also teaches the kids, community service. Sometimes, they hold holiday events, like this easter was Egg hunt extravaganza, on Halloween they do trunk or treat where the community is invited to come to join in. I, myself recently joined the hyper fight club and it's very invigorating and the goal is to strengthen yourself, better yourself. It's a fun class and I enjoy it very much with such supportive people and staff cheering you on. Don't need a gym membership, just bring your passion, heart and effort and we're ready to go! from kids to adults! Let's go!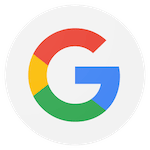 Currently enrolled in the hyper fight class thanks to recommendation of my brother in law and friend, by far it has been the best cardio I have done, it's the type of cardio you can't get in a regular gym, my wife and I litterally get sore from a different spot on the body every class. I'm not in it to lose weight, but in fact to feel overall better, so far I feel better, mentally, physically and spiritually and have gone down 8lbs in the process of only 3 weeks. My wife and I look forward to every class !! Mr. Gregory and Ms. Rosales are spot on with this program. A+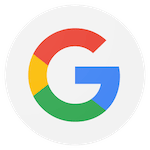 Best Martial Arts studio in Ventura County! The instructors are extremely talented & it shows whenever you see the students perform. The studio is kid friendly, teen friendly, and adult friendly. I've never had this much fun working out before. Two thumbs up!!!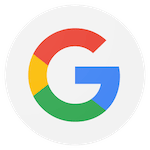 Legacy Martial Arts is a great foundation of learning for kids. From the moment you step in, you are introduced to a friendly atmosphere of professional instructors. My son is very introverted, but after attending a few classes, he slowly became more confident. Now he is totally hooked and can't wait to attend the next class. I highly recommend this place if you want your child to learn self-defense and make new friends all in a positive learning environment.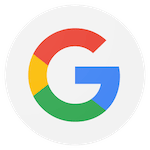 This place is the absolute best! I am a very involved stay at home Mom, always looking for the "BEST" activities, places to bring my kids and people to bring into my children's life. Legacy Martial Arts is a very unique martial arts facility, they use real life self-defense scenarios that the children must learn and test. A variety of weapons are also introduced through their different cycles. Unlike the commonality of today in which most children's sports and karate dojos hand over belts and trophies, students at Legacy are NOT handed their belts. This is one of many reasons why I liked them. A child must be present, must work hard and be respectful. The children have goals set by their instructors. All of these things mixed in with instructors that make their classes fun and exciting by acknowledging birthdays, annual summer potlucks, parades and tournaments. Here they will teach your children a variety of things such as self defense, speaking in front of peers, directing classes, getting over fears, and mastering their forms. This school has helped my 8 year old develop in ways we didn't think possible, from being a very shy little gal, she now stands in front of her peers and leads the class, something I never though I'd see. My kids look forward every week to attending class, earning their stripe, and seeing their friends. Mr. Gregory and Miss Rosales create a very safe environment for the students. Here they feel comfortable and safe to be their best, learn and succeed. The studio is a bit far commute from where we live but my husband and I don't mind at all. This is a very well rounded martial arts facility. I'd recommend to anyone and everyone.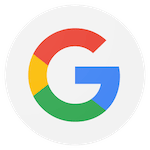 I kind of forced my son to join Tae Kwon Do, at first he wasnt sure if he liked it or not. But after a few weeks he started to get into it. My daughter joined shortly after. After a year and a half of training they have improved so much. Not only in TKD but at school and their confidence have also improved so much.
The instructors are amazing, everyone is friendly and encouraging. The staff are the best, they are straight forward with everything. They are no longer just instructors to us, they have become our family. I highly recommend Legacy Martial Arts, you wont regret joining.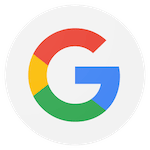 My daughter has been attending classes at Legacy Martial Arts for 3 years now and she absolutely loves it. We tried other taekwondo studios and nothing compares to Legacy Martial Arts. The instructors treat the children with respect, expect them to try their best, encourage them, and check in on them if they are having trouble with things other than martial arts. The school is very disciplined, but nurturing at the same time. My daughter has truly come out of her shell and I thank Legacy Martial Arts for playing a big part in that. Other parents at Legacy Martial Art feel the same way! We have become one big family and it's the best. We hang out outside of the studio, with and without our children haha.
Legacy Martial Arts has fun community events such as Trunk or Treat, Parent's Night out, Summer Picnic at the Beach, and Easter activities. They are very supportive to parent's needs and if you're having trouble with your child at home or school, they will provide support as needed.
The schedule of classes at Legacy Martial Arts is great and can fit any family's needs. Private lessons are also available. Their prices are affordable and have many coupons and offers if you'd like to to try it out. Legacy Martial Arts has adult programs for anyone who is interested, so the whole family can join!!
Each of the instructors brings something different to the school, and my daughter loves that there is a female instructor...girl power!
I am very happy at Legacy Martial Arts and can see our family continuing to be here for years to come. My 9 year old daughter is almost a Black Belt!!!